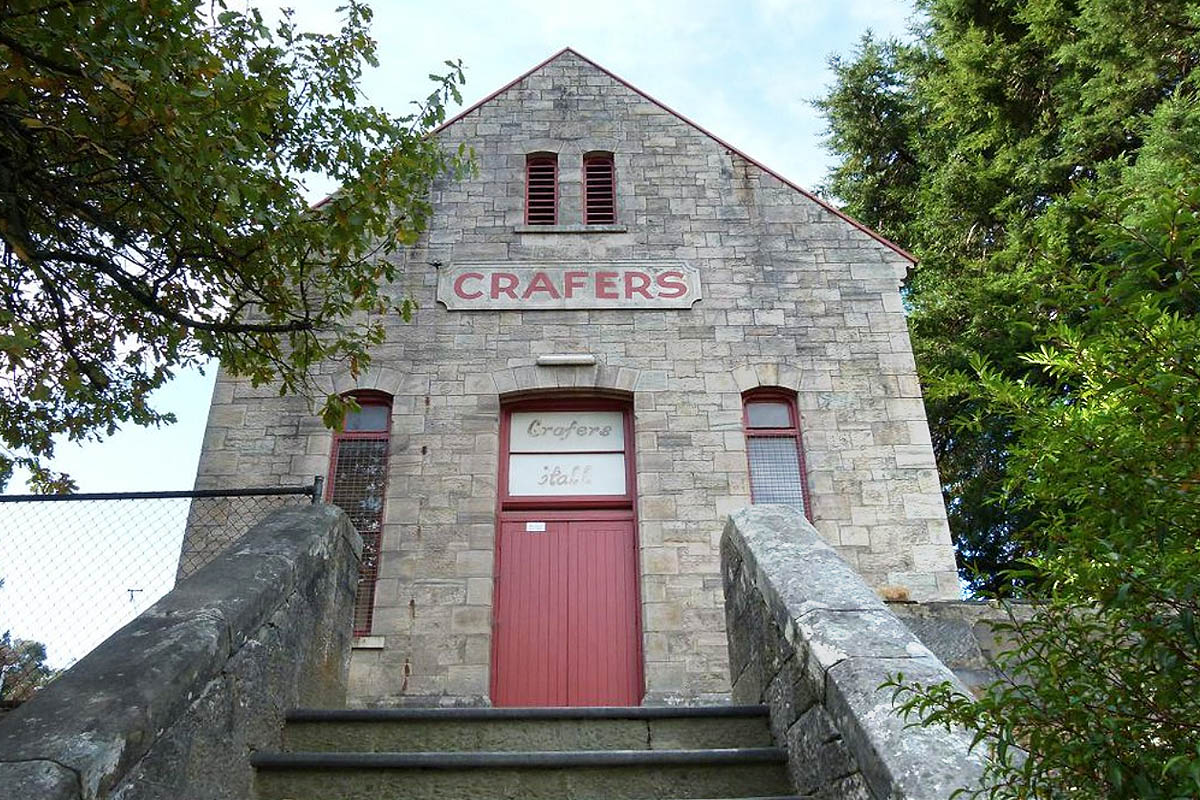 Crafers Hall
Sharrad Court
Crafers 5152
• Design
• Installation
• Project Management

Acoustic Treatment
Crafers Hall is a Heritage South Australia (Heritage SA) listed building, nestled in the hillside town of Crafers and located at the start of the Adelaide Hills picturesque wine trail. Integrated Audio Solutions was approached by Nick Taarnby the project coordinator for the Adelaide Hills Council, to address its problematic acoustics.
A site evaluation revealed the hall's large untreated and reverberant surfaces were contributing to speech and music intelligibility issues for many of the myriad of groups that utilise the multipurpose space. Detailed 3D drawings were produced by Integrated Audio Solutions showing the optimum acoustic panel layout, reflecting the best acoustic absorption fit.
A further site visit was arranged to present Heritage SA with the layout and the colour palette choice to meet heritage listing requirements. The submission from IAS also included a Primacoustic Fire Rating to Australian Standards (AS/NZS 1530.3) certification. Examples of the certified absorption panel hanging system were also provided.The proposed coverage was also confirmed in a reverberation study report provided by a qualified third party acoustic consultancy firm commissioned by the Adelaide Hills Council.
The recommended absorption panels were the Broadway Paintable series that utilise high-density (6 pcf /96kg/m3) glass wool core for the best possible absorption results. Given the heritage nature of the environment it was agreed to leave the panels in their white out-of-the box appearance, ensuring the best blend with the hall's neutral white walls. Future modifications could see the panels printed on (one-time process) or use the IAS system of peel-off printable fabric that will enable a series of rotatable "art work images" in the hall without absorption compromise.
Result
Crafers Hall is now a much more coherent usable space with the right balance of absorption to hard wall surface. This combination is both aesthetically pleasing as well as complimentary to the building's heritage.
Previously for conversations to be understood users in the hall would have to move into the foyer to escape the reverberant harshness of the hall environment. Now this process has reversed.
Given the success in the hall space acoustic treatment calculations and drawings are being prepared to address the foyer.
Play Audio – Before Installation
Play Audio – After Installation