TESTIMONIALS
At Integrated Audio Solutions we value all our clients' opinions and understand that a testimonial
from a happy client is the best advertising we could have.
The Walkerville RSL Sub-Branch required a comprehensive overhaul and modernisation of its Audio Video system, to support a variety of requirements including video, music and public address for official RSL-related activities at the Sub-Branch, as well as hall hire requirements for functions and parties. Integrated Audio Solutions came strongly recommended and they have provided exceptional service right from the original consultation where they took the time to properly understand our needs, through to on-time installation, and subsequent delivery of after-sales service and advice. Nothing has been too much trouble for Kostas and his team.
The system we now have at the Walkerville RSL, courtesy of Integrated Audio Solutions, has completely transformed our ability to provide a fully-modern, highly capable AV experience. Post installation, they took time to fine tune the finished system to our exact requirements, provided comprehensive documentation and easy-to-follow instructions, and ensured staff at the Walkerville RSL were trained on all aspects of the system. Our experience with Kostas and the team was so positive that we decided to have Integrated Audio Solutions install acoustic treatments in the ceiling area of the hall to reduce acoustic harshness in the hall and further enhance the performance of the AV system. We are delighted that we went with Integrated Audio Solutions and recommend them very highly indeed.
Richard Trotman-Dickenson
Vice President
Walkerville RSL Sub-Branch
The Semaphore Port Adelaide RSL Sub-Branch recently sought to upgrade their in-house public address system and to further integrate visual equipment into the system. A Request For Quote was sent out to a number of pre-selected or referred suppliers of professional grade sound and vision systems, incised with a brief outlining the requirements in the various areas of our establishment. Our brief also listed the must-have items along with a wish-list of items we would like to have if budget permitted.
A number of preferred suppliers inspected the premises and where further briefed on the needs and wants of the Club. After initial and follow up discussions, suppliers submitted their offers, ranging from low cost and not fit for purpose systems — to over the top and over specified for the spaces and beyond our affordability.
Integrated Audio Solutions came up with a well thought out solution that met our immediate needs, provided the flexibility to add additional equipment for the future expansion of the zones.
All equipment specified was high quality components from respected manufactures. IAS's installers were highly experienced, the equipment was supplied as specified and on time.The installation process was done to fit in with the opening hours of the Club and at times that would not impact on event commitments at the Club. The work site was left in a clean and tidy condition at the end of each work day.
At the completion of the installation a fully documented portfolio of all equipment warranties, serial number documentation and operating procedures where provided.Training sessions where conducted with all the RSL personal required to operate the equipment.
The support, back up service and any problem solving required has been second to none. We would strongly recommend Integrated Audio Solutions to any organisation requiring a fully integrated audio and visual system, I look forward working with Integrated Audio Solutions again during our future expansion.
Paul D Glover
Secretary
Semaphore Port Adelaide RSL Sub Branch
I have been working with Kostas for over eight years on both sales and Installations and have found him to be very experienced and knowledgeable across all aspects of Professional Audio.
He has exceptional skills in system design and very experienced in project management seeing projects through from inception to completion.
I have also found him to be very experienced in being able to troubleshoot issues and very good dealing with clients in training and handovers.
Phill Webb
Sales District Management
Product Specialist at Bosch Communications Systems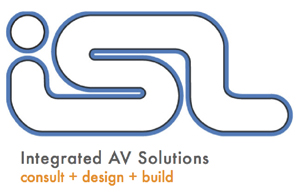 I am very pleased we ended up choosing Electro-Voice. In collaboration with Kostas Psorakis and Adam Budgen from Integrated Audio Solutions we designed a system that would not only give pristine fidelity and sensitivity for the jazz performances, but also ample even coverage throughout the venue.
Adam's CAD drawings analysis accurately placed the speakers, allowing for speaker waveguide types to be chosen, proving the exact coverage angles we needed to minimize the problematic reflections from the air conditioning ducts and beams due to the low ceiling height restrictions.
The consistent voicing between the EV EFV's, EKX sub extension and the ZX1's makes the system very balanced from the get go — the tuning task was minimal.
All in all the installation process was rapid and with ease, especially with the ZX1i's and their elegant mounting bracket. Overall, I am very satisfied with the performance of the system and the support we received from Integrated Audio Solutions, we will definitely be looking at using the Bosch groups products for our upcoming projects.
Joao Fonseca
Project Manager
International Sound and Light
Integrated AV Solutions Hong Kong
Project: BB Jazz Lounge Hong Kong
I have worked with Kostas over the past 4 years on audio visual projects for our school. He is trustworthy and reliable and gets the job done.
I appreciate the value he has for schools and education and his willingness to go the extra mile to make sure installations are planned right the first time and carried out with high quality.
Kostas is meticulous with planning and designing audio visual projects and provides all necessary documentation for architects and builders with great detail. I have enjoyed working with Kostas on our projects.
Jez Graetz
ICT Manger/Teacher
Bethany Christian School
I have known and worked with Kostas Psorakis for 40+ years. Over this time our work together has included:
Design and installation of high power sound reinforcement systems in Adelaide, Melbourne and Sydney. Hotels, clubs and larger installs/tours from 2kW to 40kW rigs included. Along the way he established a professional sales-import company in Sydney for distribution Australia wide.
Kostas relocated to Los Angeles and worked with Everything Audio, the largest professional audio sales company in Los Angeles at the time. After a short period of time Kostas was one of the leading sales executive for all internal and external sales in L.A.
He then established his own company in LA, Evia Systems, and became Avalon Designs number one dealer in the US with domestic sales in excess of $500,000 in his first year.
Kostas is a true professional. His love of music and attention to detail is legendary amongst his friends and close business associates.
Wynton Morro
President
Avalon Industries Inc

It has been my good fortune to have known Constantine Psorakis as a business associate since 1984. From that business relationship later developed a personal relationship.
On several occasions over the years I have required proposals for projects incorporating professional audio equipment. Constantine has always been my first call for both the supply of such equipment and advise concerning its integration or application.
On technical aspects, I have found Constantine to have a deep understanding of the equipment. And if he himself was unable to give satisfactory diagnosis of the problem, he was quick to acquire the appropriate technical resource or service engineer. Any issues where always resolved promptly.
Constantine has extensive expertise in the areas of sales and service of professional studio/audio equipment. He has a personal knowledge of how studios are constructed and also the operational aspects of recording.
Some of the full system integrations projects we have collaborated on include; Christine McVie / Eddy Quintella's – residential studio, Don Henley's – ranch house studio conversion, Saul "Slash" Hudson's – residential studio and Westwind Studio's – Orchestral scoring room / post production studio, all with great client satisfaction.
Arthur Kelm
President Ground One
VP / General Manager / Chief Engineer Capitol Studios
Many years ago, I had the good fortune to work with Kostas Psorakis after I had left the Pro Audio side of the business and moved into sound Post Production.
Working for a smaller 'boutique' audio post house, we did four to six episodic TV shows regularly that included all facets of editing and mixing. In those days, most processes were still analog-based requiring a complement of outboard gear, tape machines, monitors, mics and everything in between. That's where Kostas came in, he was our point person to research and discuss, demo, and ultimately buy whatever gear was required. One thing
I remember was that no job was ever considered too small and that the goal of any evaluation was to match the right gear to the application.
Over time, I am thankful that our professional relationship grew into a strong personal one that has lasted to this day. Convenience should never win over quality in our audio endeavors and I've never forgotten that Kostas was always committed to the right way.
Craig Hunter
Owner
RH Factor

PQSA conducts many training sessions. Integrated Audio Solutions have supplied excellent equipment, which has been installed in a timely and professional manner and at a reasonable price. This has enhanced our training and our thanks to Kostas Psorakis from Integrated Audio Solutions for such efficiency.
Heather Hales
Quality Manager PQSA
I feel fortunate to have known personally, and worked in a professional relationship with Kostas Psorakis for more than twenty five years. My vast experience as a music and film audio mixer has produced over 90 feature films with other notable highlights including sound designer and mixer at the Hollywood Bowl and senior audio consultant for the Walt Disney Concert Hall in Los Angeles.
Kostas has always been an integral part of the audio equipment design and execution for much of my work over that period. His knowledge of the audio industry is substantial and his ability to achieve the highest quality results masterful. His ability to adapt solutions were invaluable, catering for orchestral score recordings, to live sound, and everything in between.
I hold Kostas in the highest regard and can unreservedly recommend him for projects requiring a thorough and detailed knowledge of audio systems.
Joseph Magee
Motion Picture Sound Engineer
Sound Engineer
Mix Engineer
Los Angeles & Nashville